DIGITAL FAIR: The World of Interiors's picks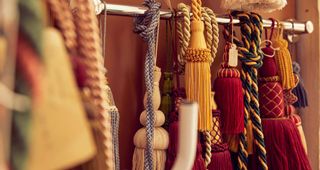 The editors at The World of Interiors have selected their favorite new products spotted at the Maison&Objet Digital Fair!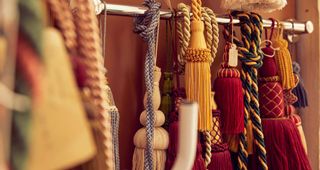 DIGITAL FAIR : THE EDITORS' PICKS
DIGITAL FAIR : THE EDITORS' PICKS
CHIC ANTIQUE A/S
Old French Office Chair
The SS23 collection presents the most stunning office chair. Be comfortably seated in style – at the office, the home office, or the conference room. Seat and backrest in French wicker, a frame in warm toned wood and antique iron wheels – the details are amazing.
ZEBRANO
Modular sofa D3
The unit lounge is made of high quality materials and fits perfectly into modern offices of any format, leisure and waiting areas. The frame is made of laminated chipboard 25 mm thick. All open end parts are lined with a PVC edge of 2 mm and reliable fasteners with eccentric ties are hidden. The base is equipped with adjustable feet with a range of 10 mm. Soft removable cushions are embedded in wear-resistant mélange covers, backed by fabric, with a zipper. Size 100 x 90 x 43 cm.
INKA FRANCE
JAMILA - BLUE
The Jamila collection is a celebration of chintz, once made only in India for the English market. The intricate floral design is being printed in plum, Ladakh blue and pine green for winter and is accented by a delicate feather stripe and solid Ladakh blue cushions.
AUGARTEN 1718
finest viennese handpainted porcelain
At Augarten, every piece is manufactured with traditional craftsmanship and a real love of detail. The portfolio extends to around 40,000 different products – from service to figurines, vases, pots and bowls to lamps and image plates. The immaculate craftsmanship of the molders, casters, embossers and painters is passed from generation to generation, so that the unmistakability of every individual piece is guaranteed into the future, too.
PAOLA PARONETTO
SUFI & ANEMONE PENDANTS
Add a combination of light and life to your project with the SUFI and ANEMONE pendants. The CARTOCCI collection is comprised of unique paper clay sculptures, each piece with its own distinct personality. They are entirely handmade, using a long and complex procedure which can result in slight variations of size and shape. These variations add value to the sculptures, as each piece offers nuance and exclusivity.
M. MAURER
ribbons, braids, tassels, tiebacks
Passementerie from Vienna - the finishing for clothing and pieces of furniture from a time when the city was already synonymous with elegance and style. Tassels, trims, cufflinks and much more, hand crafted or produced in traditional methods are waiting for you.