Marc Dibeh's selection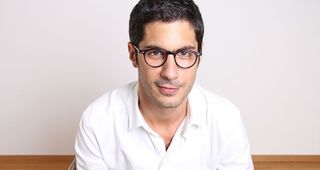 Lebanese designer, Marc Dibeh's passion is to create timeless objects. His work has been shown all over the world and recently in the House of Today at the Beirut Biennial.
Etagère Surface
BIBELO
Les étagères de cette série se composent de surfaces aux contours aléatoires, qui semblent à peine se toucher. Leurs couleurs, leurs angles adoucis, leur finesse en font des objets certes fonctionnels et pratiques, mais également discrets et attachants. 2 longueurs 60 et 80 cm
Fauteuil Swim
BIBELO
Féminin, décalé, et surtout généreux, le fauteuil swim présente de nouvelles proportions par rapport à un fauteuil classique. Son anse nous permet de le déplacer plus facilement.
LIBRA CANDLEHOLDER, FLOWER VASE
OOUMM
Our line of photophores opens to new formal and artistic territories with the secular art of glass. Libra is an object that is both singular and familiar, evoking both the aesthetics of the lanterns of the nineteenth century and the more contemporary codes of the perfume-burners. It consists of two pieces of glass which, embedded, imbricated and contrasted, complement and come to light. The perfumed capsule thrones with elegance at the top of this beautiful edifice. Delivered in a subtle palette of colors, Libra is a precious object of contemplation ... and decoration.