Franck Mallez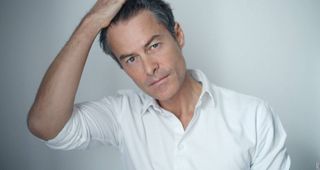 Franck Mallez is the co-founder and Managing Director of YOURSE.CO, the first subscription offer to the most beautiful furniture and lighting by major designers. Discover his favorite products' selection spotted on MOM !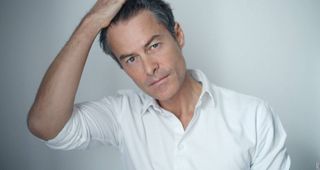 ROYAL STRANGER
GABRIELA WALL LAMP
Inspired by the femininity and using bold and vibrant color schemes, this collection is meant to be positive and happy, celebrating the inner beauty, elegance and superpower of every Women of the World. This graceful and feminine wall lamp is a very light way to lighten your space. With its mirror twin sister, to pair is always a great idea.
SQUARE IN CIRCLE STUDIO
DANCE OF GEOMETRY – TABLE LAMP
Inspired by costumes from The Bauhaus Ballet, this triadic table lamp design utilizes the three essential geometric forms: square, circle and triangle. It retains a minimal contemporary look. The light is crafted from two tone metals, shown in brushed brass and brushed grey metal with an frosted glass globe.
TOOGOOD
ROLY-POLY DINING CHAIR
A taller iteration of the Roly-Poly Chair, this scoop-seated chair with four plump legs is cast as a single piece of raw fibreglass. This product is meticulously handmade by master artisans one piece at a time. It is therefore quite difficult, if not impossible, to make identical items. Any natural blemishes or irregularities should not be misconstrued as flaws. These are what make each handmade piece unique. Made to order.
GIOBAGNARA
OSSICLE TRAVERTINE STOOLS & SETTEES
Ossicle is a collection that comprises monolithic seats, benches and tables crafted with a carefully selected range of leather and marble colors and finishes. Their monumental volumes originate from both primal monolithic and contemporary minimal features entwined, while the lines are a reference to the "Jeu des Osselets", which has roots dating back to ancient Greece and Rome, reinterpreting it according to a modern visual and a sharp humour, creating the perfect balance between organic and pure geometric shapes.
NOMA
LAIME 42 Armchair
Laime is a collection of chairs and armchairs. They are made up of 42% of recycled materials. It is a structure made of recycled steel tube. The seats and backrests are upholstered with undyed French wool fabric.
CLAUDE DOZORME
Beaumarly table knives
Our Beaumarly knives are entirely made in France in our workshops for the restaurants of Thierry Costes. It features a very high quality X50CrmoV15 steel which gives them excellent cutting hold and easy resharpening. They feature a round end with a design developed by a graphic studio that is internationally recognized in the artistic world. The smooth cutting edge allows for easy resharpening and excellent cutting hold, and their bakelite handles are compatible with dishwashers. They are sold in a beautiful oak box.
VERDIER COUTELLERIE
LE THIERS FOLDING KNIFE ANDRE VERDIER - 11 cm
11 cm LE THIERS ® folding knife. With or without corkscrew. Hardened Sandvik stainless steel blade. Thickness 3 mm. Satin finish. Olive wood, juniper, finnish birch, ebony, walnut handle. 1 solid stainless steel bolster. Plain edge. 100% French manufactured.
BIHAN
Nina Organic Cotton Double Gauze Two-Tone Bar Bed Set
Double gauze and cotton bias bed linen, made in France from GOTS certified organic cotton woven in France, made in the Seine Saint-Denis at the Mode Estime workshop. It was designed with love by BIHAN in Paris. DIMENSIONS: Duvet Cover: 80 x 120 Pillowcase: 35 x 45
Franck Mallez. 50 yo. Entrepreneur in the fields of design, communication and finance, aesthete and passionate about architecture and design, he spends his free time in the footsteps of the great designers and architects of the 20th century (Gio Ponti, Charlotte Perriand, Luis Barragan and Le Corbusier in particular) throughout the world. He is the co-founder and Managing Director of YOURSE.CO, the first subscription offer to the most beautiful furniture and lighting by major designers. Previously, he created Peter Franklin in 2009, one of France's leading audiovisual content creation agencies, and Degrancey Capital in 2017, fintech's stock market investment advisory firm.