Brick-a-brac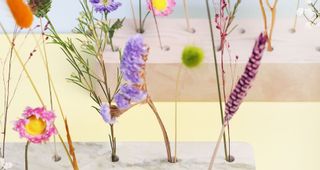 Recognizable by its characteristic color as much as its eternal shape, the brick has something fundamental about it. It offers a solid base for creative design, and can be customized as you wish, in terms of size, format, or use...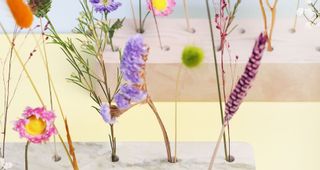 &KLEVERING
Vase Clay
Le son du rustique raffiné est abstrait, artistique et épais. C'est exactement ce que vous pouvez attendre d'un vase en argile. Vase argile bleu (12 x 4,5 x 14 cm) - 1512-01, Vase argile rose (12,5 x 4 x 8,5 cm) - 1512-02, Vase vert (6,5 x 4 x 14,5 cm) - 1512-03, Vase argile rouge (7 x 4 x 12,5 cm) - 1512-04, Vase en argile nude (8 x 4 x 9,5 cm) - 1512-05
SICHENIA CERAMICA
Pavé Brick
Brick walls and floors aged by time. Warm atmospheres bring style to contemporary spaces. Indoor and outdoor spaces harmoniously reveal the charm of imperfections and of the colours of ancient surfaces, recreated by Sichenia in porcelain stoneware. Balanced solutions and creative solutions adapt to the current aesthetic standards offering a refined yet modern mood and lending an authentic vintage effect.
CONSTELLE HOME
VELOURAMA Brick Printed Velvet Cushion Cover 40 x 40 cm
The Velourama range is dressed in a faux stripe that brings chic, graphics and softness. The blockprint pattern reminiscent of a tree bark as if it had been directly applied to the velvet, while delicately. This cushion cover is made of 100% cotton shaved velvet while the manufacture and dyeing are entirely handmade by our craftsmen. Dimensions: 40 x 40 cm 100% cotton velvet Blockprint printed velvet front (wood stamps)/Plain velvet back Invisible zip closure
SEVES GLASSBLOCKS
Vetropieno Glassblock
A solid glass block that combines all the appeal of traditional bricks with the transparency and illumination of glass. VetroPieno can be used in place of traditional bricks to create dramatic interior walls or partitions that maximize the passage of light from room to room — or as a subtle design accents that add a touch of style, character and color. Available in two shapes (squared and rectangular) and 4 colours
PETIT POUCE FACTORY
Brick it 2 studs
What if we replay our interior? Brick it is the collection of bricks 100% made in France, modular and infinitely reusable! Our 2-stud version is available in 6 colors as standard (white, blue, red, black, yellow and green). It can be modulated with bricks 8, 6, 1 and 1/4 stud to offer you the interior that looks like you!
EMDE
Multi-views brick
For a decoration touch, do not hesitate to alternate the pictures and the motif !
TOOGOOD
ROLY-POLY NIGHT STAND
A freestanding bedside table with a flush sliding drawer. A soft-edge storage unit stands atop a single stout column. This product is meticulously handmade by master artisans one piece at a time. It is therefore quite difficult, if not impossible, to make identical items. Any natural blemishes or irregularities should not be misconstrued as flaws. These are what make each handmade piece unique. Made to order.
GINGKO
Brick Click Clock
The Brick Click Clock collection is a medium-sized version between Cube and Slab Click Clock and is perfectly found in any living room, living room or on the bedside table. With a built-in rechargeable battery like your smartphone, it is portable to use and offers a stylish and stylish look in any space. — automatic dimmer between 9 pm and 7 am — Alarm setting 5/7 days — LED display activated by sound or stays on — Display of time, date/temperature or time only
PAPERMINT
Wallpanel Toscane Line Brique
🇫🇷 Handcrafted in France. Shades of color may vary according to each manufacture • Height 250 cm - 78cm/each strip • Price for a stripe : 133 euros incl.tax • This wallpanel can be made in personalized dimensions. First and last strips are connected in order to duplicate the decor • WALLDECOR SEMI-SATIN - Semi-satinized non-woven wallpaper washable to glue, 160g • WALLDECOR NFB SEMI-SATIN - Semi-satin washable non-woven wallpaper to glue, 160g, fireproof classification BS1 • 3 colors available
THE SILK ROAD COLLECTION
Brick sculpture table lamp
Contemporary design lamp made from antique decorative bricks in different sizes. The lamp shades are handmade and available in more colours and sizes. A unique modern vibe!
RAVEN - JAPANESE TILES
Koyohen - Porcelain Tiles
Koyohen Border is crafted by one of Ravens Japanese Master Ceramicists. The deep tones and natural glaze variation make this an extremely interesting and sympathetic tile. The tiles are supplied on sheets with a paper facing to make simpler installation. Each tile is 19x144mm & 7.5mm thick and there are 2 rows of 12 tiles per sheet. Each Sheet is 300x300mm and a carton has 20 sheets, which covers 1.8m2
ROSY RINGS
Rosy Rings Floral Press Candles
Three Sizes, small, medium, large Our floral press candles feature dreamy floral tableaus displayed between panes of glass. Hand poured with a coconut wax blend. Lovingly handmade in Denver, CO.