Crazy for rubber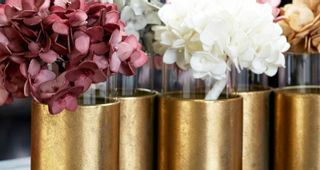 Its softness is only equaled by its amazing elasticity. This incredibly adaptable material is a first-class companion for creative minds, who, with its help, can let their imaginations run wild...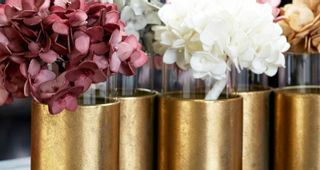 A LITTLE LOVELY COMPANY
A LITTLE LOVELY COMPAGN
The teething toy is an ideal friend for baby teeth. It is made of natural rubber from rubber, has no smell. Perfect for teeth. Dimensions: 6 x 12 x 3.7 cm Material: natural rubber Does not contain harmful substances, PVC, BPA, Phthalate and Nitrosamine free All teething toys comply with the following standards: EN71, ASTM, REACH, CPSIA and California Proposition 65.
ALEX+SVET
ESSENTIALS collection, our "basics" jewelry
ESSENTIALS bracelets are our basics, our unisex "collectors". Not to be missed! Our bestseller since our debut in 2000. Very comfortable to wear! The silky touch matte rubber is manually tinted and processed with passion and care. Each piece is made in our workshop in Paris, France. NB! The exclusive manual dyeing process makes each piece of jewellery unique. Unisex bracelets, earrings, adjustable rings... #caoutchouc synthetic #gomme #rubber #acrylique #verre acrylic #verre organic #plexiglas #lucite #Unexpected Gift
STUDIO SOL LECCIA
STOOL "TROPICS"
Stool sculpture. Steel, rubber and EPDM foam. Single piece and on order only.
YUKO B
Fancy Pens
Great novelty from Yuko B! The fancy pens land to brighten up your crate spaces! Low prices for strong printing. Sold with counter display available from 54 pens purchased
TOUT SIMPLEMENT,
Photo & memo clip / i-cone
Photo & memo clips in beech wood with rubber ring. Smart, these clips can be used as photo or memo holder, place mark, price holder… Simply pinch what you want! Made in France.
BIZZOTTO
RAFAEL CHARCOAL WG21 DAYBED W-CUSH
ALUMINIUM FRAME, POWDER COATED (POLYESTER). WEAVING IN TETORON ROPE (100% POLYESTER) WITH RUBBER FILLING (POLYETHYLENE). SEAT AND BACK CUSHIONS WITH REMOVABLE COVER IN OLEFIN FABRIC (100% POLYPROPYLENE).
TRIXIE
Natural rubber toys
Ces amis rigolos feront la joie des bébés ! Ce produit est fabriqué en caoutchouc naturel à 100%. Avec leur forme et texture ludiques et leur toucher agréable, les nouveau-nés et bébés auront plein de choses à découvrir. Comme ils ne comportent aucune ouverture, aucune moisissure ne peut se développer à l'intérieur. Tous les articles sont peints à la main avec des peintures à l'eau. Conforme aux normes de sécurité EN71 1, 2 & 3. Catégorie d'âge: 0 .
ALMA CONCEPT
Yoga Mat Japanese inspiration
Non-slip mat made of 100% natural printed rubber, recyclable and biodegradable. Odorless, it does not contain latex, silicone, toxic glue, phthalates, PVC and chlorine. ISO 9001 (SGS) certificate, made with ROHS compliant material. Yoga Mat Pratice is conceived after thirty years of experience in the practice and teaching of yoga. Careful research makes it a product that combines tactile pleasure and stability in performing all the asanas. Pleasant touch, given by the upper layer in natural microfibre (also suitable for hot yoga).
MARTINELLI LUCE
KIKI - PENDANT LAMP
Chain of hanging lights for outdoor use comprised of 10 light points fixed at a distance of 100 cm one from the other on the electrical cable. Cable length of 15 m for 10 light points. The support is molded in resin and rubber, black, and cabled for LED bulbs. The diffusor is in rotomolded polyethylene. At the ends of the cable are 2 hooks to hang the chain. The Kiki lamp allows illuminating a garden and open spaces in order to enjoy them also at night, creating light effects, functional corners and lighted paths, for a pleasant living experience. Degree of protection: IP54
LEXON
Mino X
Meet Mino X, the world's smallest floating Bluetooth® speaker and winner of the prestigious 2020 Red Dot Product Design Award for its ergonomic shape, innovative performance and high-quality sound. Mino X is equipped with a modernized sleek rubber finish and an IPX7 water-resistance level. It's designed to be unsinkable, making it the perfect audio companion for the pool, in the shower, and by the sink. Featuring a 3W speaker Mino X connects seamlessly to your smartphone or tablet to deliver an outstanding sound quality.
PARAFINA ECO-FRIENDLY EYEWEAR
JÚCAR Eco-Friendly Reading/Screen Glasses
Made from recycled rubber tires. This model is available in reading glasses (prescription from +1.00 to +3.50) and display glasses (without prescription). The lenses filter the blue light emitted by electronic devices (cell phones, tablets, computers), protecting our eyes. They are resistant and light.
AMADEUS
Hydrangea Rubber Vases and Flowers
Hydrangea Rubber Vases and Flowers