AUTHENTAGE LIGHTING
Present at Maison&Objet Fair
From 08-12 September 2022
TODAY
Hall 6 — Stands G148
AUTHENTAGE offers timeless handcrafted indoor and outdoor lighting with the emphasis on atmosphere and combined with the latest lighting technology. The high-quality material withstands extreme weather conditions.
AUTHENTAGE produces designs with an authentic character. Our products are hand-assembled with great skill and passion in our workshop in Belgium. We exclusively use high-grade raw materials, primarily brass. The material is resistant to the most extreme weather conditions and is corrosion-free, making it ideal for applications both indoors and out. Our original products can also be adapted to your needs and wishes and are standard available in different finishes..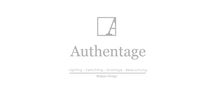 Add
News
27/01/2022 Authentage introduit une nouvelle collection ALB

À la recherche de matériaux de haute qualité pour renforcer nos collections, nous avons décidé de travailler avec l'albâtre. L'albâtre est un matériau de pierre avec une structure de veines qui apporte un look unique pour chaque produit. Ce matériau naturel et artisanal a été intégré dans différents produits pour un usage intérieur et extérieur !

02/09/2020 LANCEMENT DE LA SOCIÉTÉ BELGE D'ÉCLAIRAGE AUTHENTAGE "CREATE YOUR OWN BELLEFEU"

On est un fabricant d'éclairage authentique et nous nous concentrons sur la création d'ambiance. Nous nous efforçons de proposer des solutions flexibles à nos clients. Non seulement nous leur offrons des solutions personnalisées, mais nous leur donnons également la possibilité d'implémenter leur propre création unique en utilisant notre propre technologie Bellefeu à l'intérieur ou extérieur!