KOH-I-NOOR ITALY BEAUTY
Italian artisanal beauty accessories: hairbrushes, combs and toothbrushes. Care and dedication, quality made in Italy. Whenever one of our craftsmen assembles a product, he thinks of you, of your well-being.
For us tradition and innovation are a method, rather than a goal. KOH-I-NOOR was born more than 80 years ago as an exclusive importer of toothbrushes with a celluloid handle from the Slovak factory that carried our name. Since the beginning of Italian production, the company has expanded its range of products, including articles such as hairbrushes, shaving brushes and make-up mirrors. Our focus has always been on the quality of our products that are (and we hope, will be for a long time) women and men companions every day.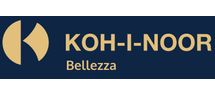 Add to selection