PETRUSSE PARIS
Present at Maison&Objet Fair
From 08-12 September 2022
For more than twenty years, excellence has been our guiding thread. Creativity, the link with artists and the world of Art, our pigment. In the line of sight? Beautiful horizons. Enter Petrusse's dream...
For more than 20 years, Petrusse has been creating high-end quality scarves, stoles and accessories designed in France. Presenting the Petrusse scarves in your shop is : => Taking part of a network of more than 250 retailers around the world => Unique designs, with a recurrent and close complicity with the world of Art => Finishings in our French atelier and possibilities of customizations => Enhancing the best know-how from artisans in India and in France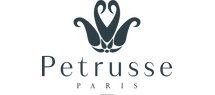 Add
News
26/03/2022 DOSSIER DE PRESSE EVE DÉCO - Maison Petrusse

Notre première gamme de tissus et papiers peints met à l'honneur notre motif-signature Eve dans plusieurs variations de couleurs sur-mesure : des nuances étudiées pour vous (4 couleurs catalogues pour le lancement) et d'autres sur-mesure à composer avec vous. #MadeInFrance #Liberté #Créativité #Responsabilité #Éco-responsable

26/03/2022 DOSSIER DE PRESSE - Maison Petrusse

Fondée en 1997, notre Maison fête ses 25 Printemps avec un nouveau souffle. 25 années de passion, de transmission de patrimoine, d'art et de création, entre innovation constante et respect des traditions. #MadeInFrance #Liberté #Créativité #Responsabilité #Éco-responsable

23/11/2021 PRINTEMPS / ETE 2022 - ETERNAL SUNSHINE - 100% RESPONSABLE

A 100% responsible collection. A sunny collection that reflects our commitments and your desire for freedom, colour and joy. Materials that are always more pleasant and thoughtful, colours that are always more vibrant. A communion with the nature that surrounds us, inspires us, protects us and that we respect, value and honour.