WILDLIFE GARDEN
Present at Maison&Objet Fair
From 19-23 January 2023
HOME ACCESSORIES
Hall 4 — Stands E67
Nature is the heart of our philosophy
It began with an interest in the natural world and architectural birdhouses and feeders that drew wildlife into the garden. A series of handcrafted birds became a natural continuation - the popular DecoBirds. With time the range grew to include products for the home and garden that are beautiful, playful, functional and carefully designed together with select producers, experts and artisans. Today, an extensive network of retailers sell Wildlife Garden's products throughout Scandinavia, Europe, Australia and North America.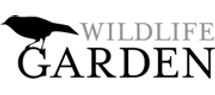 Add
News
02/01/2023 Porte-rouleau de Cuisine à Cacatoès

Se joint à eux un cacatoès qui décore le sommet de notre nouveau support à rouleau de cuisine. Un personnage charmant qui illumine la cuisine durant toute l'année.

02/01/2023 Porte-clés 2023

Nous présentons également nos quatre nouveaux porte-clés faits main aux détails botaniques : capsule de coquelicot, anis étoilé, physalis et épi de blé.

02/01/2023 DecoBird 2023 2

Parmi les nouveaux DecoBirds, nous trouvons l'alouette en vol d'Eurasie et d'Amérique du Nord. D'autres nouveaux oiseaux du monde entier rejoignent la collection : rouge-gorge d'Australie, pic flamboyant d'Amérique du Nord et centrale et des Antilles, paruline masquée d'Amérique du Nord et sarcelle d'hiver d'Europe et d'Asie.