WILDLIFE GARDEN
Attending MAISON&OBJET
06-10 September 2019
HOME ACCESSORIES Hall 4 — Stands E40
Swedish design for a living world.
WILDLIFE GARDEN creates Swedish designed high-quality products for home and garden. The company was founded as a result of an idea to design and produce decorative nesting boxes for small birds with the help of ornithological expertise. Over the years, this family of products has expanded with more products for a living garden and a classic home. The products we create have not changed: knowledge, Swedish design and respect for the environment are our values.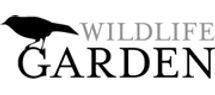 Add to selection
News
07/06/2019 Wildlife Garden Autumn/Winter 2019

Wildlife Garden's quintessential Swedish design promotes a haven for wildlife in the garden where pollinators, birds and other small animals can live in harmony with humans. All products are designed in Båstad, Sweden with quality, function and style at their core.