BALMA, CAPODURI & C. S.P.A.
"ZENITH" design stationery articles for office and gifts (staplers, staples, staple-removers, perforators and paper clips); "Coccoina" paper product and wide range of glues (vintage and modern).
Innovation, search for quality, Made in Italy since 1924: the "ZENITH" and "Coccoina" products are a collection of excellent ideas, to be gifted to those who want to spread the Italian beauty, efficiency and creativity in the everyday world. This is the result of our continuous commitment to design our staplers, staple-removers, corner clips, perforators, glues, paper accessories always looking for perfection, elegance and fantasy in every detail.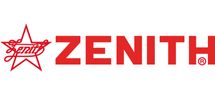 Add