DAM : AUDIO PRO, PKG, TRAE PRODUCTS
Distributor of the Audio Pro, PKG, Vogel's and Trae products brands, DAM enjoys a reputation that combines know-how, responsiveness and ability to best meet the needs of its French customers.
Our brands: - Founded in 1978, Audio Pro now offers a collection of state-of-the-art nomadic and wireless multiroom agreements. With more than 40 years of expertise, Audio Pro develops products with incomparable sound quality. - By pushing the boundaries of design engineering, TRAE strives to create emotion where it is less present with its high-end LED & OLED lamps. - PKG offers a distinct range of bags that combine a good balance of versatility, timeless design, unique materials, protection and functionality.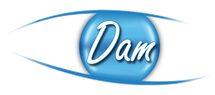 Add to selection