TAKECAIRE
Present at Maison&Objet Fair
From 08-12 September 2022
UNIQUE & ECLECTIC
Hall 5A — Stands R111
TAKECAIRE is an eco-friendly French-Egyptian design label, Cairo based. We edit innovative and unique objects reflecting human stories.
Each collection tells the story of an encounter between two talents, two countries, two skill sets, between tradition and innovation. Each object is conceptualized by young French designers from the "Arts Deco" of Paris and fabricated by gifted Egyptian artisans of Cairo, using local raw materials. As a label of sustainable design, we're committed to producing beautiful design objects that are durable, beneficial to all, and that bring environmental awareness through the use of recycled materials when possible. From this philosophy, we make handmade objects, unique and desirable.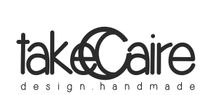 Add
News
13/06/2022 Press Release TakeCaire X M&O September 2022

TakeCaire back to Maison & Objet in the Unique & Eclectic hall! What's New for 2022-2023: Objects designed with materials made from plastic or green waste, a collection of small furniture and lighting made from the midrib of Fayoum ceramic tableware with exclusive collections designed on the spot by and for TakeCaire .

03/09/2021 TakeCaire participate in Paris Design Week and Paris Design Week Factory with their collection: Mainstay Designer Barbaseb// decanter & glasses mouth blown recycled glass. To discover Espace Commines from September 8 to 12

TakeCaire is more than ever impatient to show their collections that will find a particular echo in the aspirations of well-being and authenticity of the moment on PDW and PDW Factory with a focus on eco-responsible tableware. Meet us at our PopUp Store 9-18 Sept. Square Gardette 22 rue du General Guilhem 75011 Paris Metro: rue st Maur and Espace Commines 8-12 Sept.17 Rue Commines 75003 Paris

03/03/2021 TAKECAIRE INVITED TO THE MOM SUSTAINABLE EDITION

TakeCaire is an innovative model, inclusive and responsible in the Egyptian handcrafts sector, concerned with social dimensions and environmental alike. Committed since the beginning to ethical and fair design process for the planet & the human, our objects are produced from local or recycled materials glass, brass, reclaimed fabric, recycled paper...and green waste, midribs of palm tree.