ZENITH
Present at Maison&Objet Fair
From 18-22 January 2024
ZENITH design stationery articles for office and gifts (staplers, staples, staples-removers, perforators, paper-clips, desk accessories).
Elegant, functional products proudly made in Italy, exclusive symbols to be passed through generations, a piece of history to be kept on the desk: this is the almost-centennial legacy of ZENITH! This is the result of our continuous commitment to design our staplers, staples-removers, paper clips, perforators, desk accessories, always looking for perfection, elegance and creativity in every detail.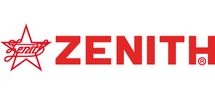 Add
News
05/01/2023 ZENITH GOLD line

The most iconic Zenith products in a special version, with gold finishing. The collection includes the ZENITH plier stapler 548 GOLD, the desk stapler 520 GOLD, the staples remover and letter opener 585 GOLD and the "Fermangoli" corner clips 815 GOLD, all with beautiful packaging. An exclusive gift idea to give the desks a concrete and bright sign of the quality Made in Italy!

12/12/2022 ZENITH stapler 590 MIX

This is one of the most requested staplers from abroad! It is exhibited in many museum shops, like MoMa in New York. ZENITH 590 MIX stapler brings still more colors and vivacity in the office, thanks to its red cap and yellow, green and blue metal parts, and to its colorful box too! TOP loading capacity of 200 staples, MADE IN ITALY, life guaranteed for manufacturing defects!