ENAMELWARE BEMUS STAHLWAREN
Since 1995 we are an international operator of stainless steel and enamelled household goods and catering goods. The dynamic growth of BEMUS over the years is based on our quality standards and experience.
Our product range includes pots and pans made of enamel and non-stick coating as well as stainless steel for household and catering. The production is also possible in other material selection according to the customer's request, e.g. glass, plastic, cast iron. We expand their range as system partners through our diverse and creative solutions.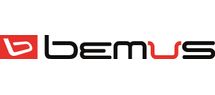 Add