JAPAN WOOD PRODUCTS EXPORT ASSOCIATION
Look, smell, and touch to experience high quality of JAPAN WOOD.
We export high value-added wood products using soft woods such as Japanese cypress and Japanese cedar, etc. and advanced processing technology to overseas. We have nurtured our unique "wood culture", and the wood culture exits in our daily lives. Wood is used in building and houses and for daily necessities. JAPAN WOOD products such as furniture and interior materials are pursed to have excellent functionality and sophisticated design, and they reach the highest quality. We introduce you our wood products processed by merging our traditional craftsmanship and advanced technology.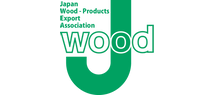 Add to selection