LORENZI MILANO
LORENZI MILANO offers its experience also for custom-made projects, as in the best tradition of made in Italy.
LORENZI MILANO combines craftsmanship and tradition with new technologies in order to produce unique objects made of natural materials such as horn, bamboo, wood and mother-of-pearl, that require specific know-how to be manufactured. Our handcrafts are dedicated to people who appreciate the qualities of natural products, acknowledging their value and respecting their characteristics at the same time. The production takes place entirely in Italy, inside the workshop located in the typical Navigli area in Milan.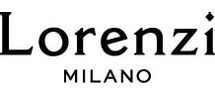 Add
News
05/03/2021 'I STILL HAVE MY GRANDFATHER'S KNIFE'

Mauro Lorenzi, founder of Lorenzi Milano, proudly continues his family's traditions, opening a new boutique in regal Palazzo Bolchini on Piazza Meda, a stone's throw from G. Lorenzi, the historic atelier of his grandfather Giovanni.