ANNCOX GLASS JEWELRY
Our collection is contemporary, sleek and full of color. We see color as a spark of "joie de vivre" that we like to share with our clientele. With every piece, we want to express the inner beauty of every woman!
As we are a great believer in sustainable fashion, we willfully choose to create a limited, timeless collection with recycled and/or vintage glass tubes. New designs and colors are added regularly. The collection is very explicit, the women who wear our jewelry are self-confident and have an eye for sleek design. Each piece of the collection is available in various colors and adaptable to the costumers wishes. We also create "one of a kind" pieces on demand. Every piece is handmade in Antwerp, Belgium.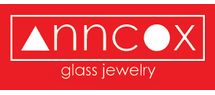 Add