VAN TJALLE EN JASPER
At VAN TJALLE EN JASPER we work hard to keep it simple.
This has led to our design philosophy called "Naked Design". "Naked Design" is trying to minimize materials and production techniques which leads to crisp designs, without losing functionality and personality. The process of looking for witty solutions and having fun doing so is what drives us.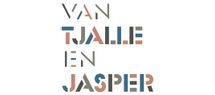 Add to selection