IZIPIZI
Attending MAISON&OBJET
17-21 January 2020
SMART GIFT Hall 1 — Stands H18
IZIPIZI is a brand of ready-to-wear glasses. Trendy glasses which combine design, color and pleasure. To offer everyone a classic and fun accessory, a must-have basic for reading, sun protection and screen protection, for adults, children and babies.
IZIPIZI, it's everyday glasses that put a smile on your face. Colorful collections, no limit to your taste. Classics reinvented, designed to fit. For reading and for the screens. For the sun and just for fun. All made easy, for you, me, everybody. It's IZIPIZI!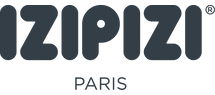 Add to selection
News
13/08/2018 THE LAUNCH OF IZIPIZI's SKI MASK

After the Sun Glacier range, IZIPIZI appeals once again to mountain enthusiasts with the arrival of its first masks in the " Sun Snow " range. The masks are available in two sizes and several colors. Clean and sophisticated, these specialized models are both functional and fashionable.

10/08/2017 IZIPIZI is opening its first store!

IZIPIZI, the brand for stylish and accessible glasses, reaches a new milestone and opens its first Parisian flagship store! Situated in the heart of the Marais district, the 35m2 space will bring together all of the adult and children collections and will evolve throughout the seasons, reflecting the universe of the brand: fresh, dynamic and colourful codes for a clear and easy to read offering.