IMAGE REPUBLIC :
Present at Maison&Objet Fair
From 07-11 September 2023
SMART GIFT
Hall 2 — Stands G51
Image Republic was founded just 10 years ago and has made its own very special place on the image market. The company is known for its editorial line, its international signatures and its exclusive collections. Made in France 100% 🇫🇷
Image Republic is true to its authentic reputation and continues to grow its audience every day. The love for illustration drove us to source the highest quality raw materials, so that we could offer our clients the best possible quality illustrations and designs. The mounting of our images is always done by hand in our Parisien Ateliers. Our network of resellers is worldwide and eclectic. You will find us in Department Stores, Museums Shops, Bookstores and many other places. We take great care to build strong relationships with all our ambassadors.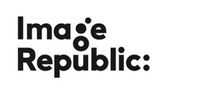 Add
News
11/01/2023 Exhibition "Latitudes" by Paulo Mariotti

An exhibition at the Jardin d'Acclimatation. With more than 40 very large illustrations in the open air in the main alley of the park, to which respond 40 literary quotations, invitation to reflection, pleasure or melancholy...

11/01/2023 Claire Morel-Fatio

New collection online ! After studying at the School of Applied Arts in Paris, Claire Morel Fatio graduated with a degree as an illustrator and graphic designer. She now works for major publishing houses in the practical and youth sectors.As a Parisian, she is particularly passionate about the city that she illustrates with tenderness and poetry.

11/01/2023 Toque Frères

New collection! Coming from a family of artists, the Toqué are two brothers who embellish the places of life by bringing colours, horizons and positive messages. They don't pretend to save the world, but they humbly try to reveal the intrinsic beauty of life. A strong, positive word that one crosses on one's path can change a dark idea into a smile.