IMAGE REPUBLIC :
IMAGE REPUBLIC likes... Images which are different, strong and which communicate... Which celebrate a certain era, instant, or make you think, smile, or remember... IMAGE REPUBLIC loves... Pop culture icons, high-profile personalities, cult objects.
IMAGE REPUBLIC: exclusive print collections. Cult and iconic images. Certified hand-made prints. 100% made in France.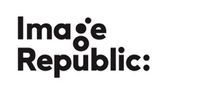 Add
News
31/08/2020 Les puzzles 1 000 pièces sont arrivés !

Cet été, Image Republic dévoile pour la première fois deux puzzles issus des illustrations emblématiques de Paulo Mariotti et Soledad. Offrez (vous) un puzzle de 1 000 pièces à faire cet été !