ISHELA EUROPA LDA
The handmade concept, prioritizing fibres and natural raw materials. Our Exclusive Rattan Collection, Bamboo Cutlery, Porcelain Collection , is the best in the world. Ishela's sophisticated and exclusive Design are ideal for every home.
With over 20 years of experience in the High Decoration market, Ishela has over 3,000 products in its portfolio, without losing the differentiation and exclusivity that you value. Our commitment is to offer the best of the latest world trends, translated our lines, offering a diverse, exclusive and highly sophisticated selection. Our experienced and highly curated curatorship travels across five continents, researching not only the best suppliers, but those who have something unique, beyond producing a product, who produce art in the form of unique and highly sophisticated products.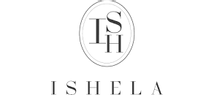 Add
News
09/09/2020 ISHELA Launches its Rattan and Table Ware Collection

Ishela Conceptualise in the Hand Made Products. This year we launch our Vast Range of Burmese Rattan Products along with the Table ware collection. Our Products are sophisticatedly designed and are for day to day use in every home.