PRÊT À POUSSER
Prêt à Pousser brings nature into your home all year round! Grow herbs, vegetables, salads and flowers!
Prêt à Pousser gives everyone the opportunity to reconnect with plants and act on part of their diet, by cultivating at home in a simple way: herbs, small vegetables, salads and flowers. Biologists and designers have worked on the design of our indoor vegetable gardens to create products at the crossroads of decorative objects and everyday tools, finding their place in both kitchens and living rooms. LILO is the result of a collaboration with the designer Xavier Houy, MODULO of a collaboration with the Elium studio. 80,000 new gardeners have already been won over!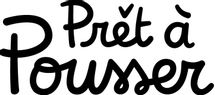 Add
News
14/04/2021 Prêt à Pousser launches Nano Garden, an ultra stylish and colourful connected indoor mini-garden!

Prêt à Pousser is launching Nano Garden, an indoor mini-garden with a stylish, autonomous and intelligent design, designed to grow ornamental plants and flowers. Prêt à Pousser is looking to move beyond the kitchen to bring plants into every room in the house. Nano will be available in 5 colours: a great first in the flourishing market of connected indoor gardens !

19/01/2021 UN COIN DE VERDURE CHEZ SOI POUR NOËL !

8 out of 10 French people say that giving more importance to green spaces in the city must be a priority. Prêt à Pousser meets this need with its 3 new indoor vegetable gardens! There is something for all profiles, all tastes and all budgets ... It's decided, this year for Christmas we offer or we offer ourselves a corner of greenery!

01/09/2020 A NEW ULTRA-DESIGN INDOOR GARDEN FOR PARIS DESIGN WEEK 2020!

On the occasion of the 10th edition of Paris Design Week, Prêt à Pousser unveils its new indoor vegetable garden, LILO EDITION, designed by French designer Xavier Houy for Prêt à Pousser. This elegant and refined vegetable garden with graphic and contemporary curves is THE must have decoration for the start of the 2020 school year!