PRÊT À POUSSER
Prêt à Pousser brings nature into your home all year round! Grow herbs, vegetables, salads and flowers!
Prêt à Pousser gives everyone the possibility to reconnect with plants and to act on part of their diet, by growing at home in a simple way: herbs, small vegetables, salads and flowers. Biologists and designers have worked on the design of our indoor gardens to create products that are a cross between a decorative object and an everyday tool, finding their place in both kitchens and living rooms. LILO is the result of a collaboration with the designer Xavier Houy, MODULO of a collaboration with the Elium studio, NANO with the designer Alain Berteau.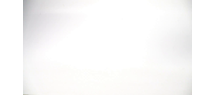 Add
News
18/01/2022 Prêt à Pousser au CES de Las Vegas pour dévoiler Multo, le nouveau potager d'intérieur XXL nourricier

Prêt à Pousser participera au Consumer Electronics Show (CES), l'événement de l'innovation technologique mondiale (5-8 janvier 2022) à Las Vegas. Fort d'une gamme unique de potagers d'intérieurs, avec une forte ambition d'expansion en Amérique du Nord, Prêt à Pousser s'apprête également à dévoiler l'avenir de la catégorie avec son nouveau meuble potager XXL à vocation nourricière.

30/08/2021 Prêt à Pousser at Maison & Objet 2021 !

It's the big return of the Maison & Objet fair! The event is highly anticipated by fans of the deco-design industry. Prêt à Pousser, the French brand of interior design gardens, will be there. The young company will present Nano Garden, its brand new connected and ultra-deco indoor mini-garden, to the general public for the first time.

09/06/2021 Prêt à Pousser collaborates with Blime, the brand of paints made in France, to create colorful indoor gardens in limited edition

Prêt à Pousser partners with Blime to give color to its best-selling indoor vegetable garden: Lilo. For the first time since its release in 2016, Lilo features 3 new colors, from the Blime color palette, the ultra trendy brand of healthy paints Made in France. The result of a collab' between 2 French brands that rely on the current trend of "do it yourself".