SEZIM DESIGN
Sezim is a French brand that creates and manufactures high-end carpets with a royal and contemporary design.
Our carpets are made of merino wool felt, a noble felt with an ultra-fine, compact fibre that provides an exceptionally soft, fleecy feel. The wool used is very easy to care for, naturally flame-retardant and hypoallergenic. It is equally suitable for private individuals, professionals and reception areas. Our Kyrgyz craftswomen follow unique manual application and quilting techniques, listed as a UNESCO World Heritage Site since 2012, for the manufacture of Sezim carpets. Sezim Design can collaborate on any ambitious project.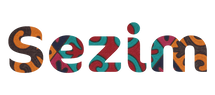 Add
News
25/07/2020 Opening of the SEZIM Gallery in Saint-Martin-de-Ré (Ile de Ré, France)

Sezim takes a new turn, changes his identity and opens his first gallery in France. Meet us this summer in St-Martin-de-Ré on the Ile de Ré. The opportunity to present all our wool felt carpets made in Kyrgyzstan in workshops certified by UNESCO. The gallery is conceived as a meeting place around Central Asia and its handicrafts.