BEAMALEVICH
Unique design objects inspired by art, architecture and creativity.
We are a Barcelona-based team who works in creating decorative design items and in reinventing everyday objects, with the aim of awakening people's aesthetic and cultural curiosity. Inspired mostly —but not only— by European 20th-century artists, we work closely with renowned museums & cultural institutions, concept and retail shops, and store chains, that help us know our customers better, and attend the most important fairs and exhibits of our sector to stay ahead for the future of the art.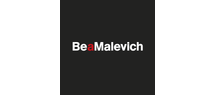 Add
News
07/07/2020 Our HOUSE construction toy, classified for ADI FAD's DELTA design awards

Our HOUSE™ architecture toy series, inspired by Piet Mondrian, here: https://malevichgarage.com/product/mondrians-medium/! BeaMalevich won the 2020 Delta Awards Original Design Award for our HOUSE™ architecture series.