INSIDHERLAND
Created by architect Joana Santos Barbosa, InsidherLand presents luxury furniture and lighting inspired by natural wonders and the excelence of art.
Drawn with the signature of the creator, all creations are closely connected with personal memories and have been highlighted for their innovative contemporary designs that wisely interpret the mysteries of the natural World. InsidherLand is positioned in strategic markets of luxury decoration.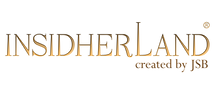 Add
News
20/11/2018 The Perfect Symphony

Thriving to attain perfection, the musician's ambition is to create the ultimate master piece that will echo through History. Music is the inspiration behind InsidherLand's two new pieces, each one representing a particular connection with the musical scene. The New Symphony stool captures the tumultuous essence of Ludwig Van Beethoven's famous composition, the Symphony No. 5.

20/11/2018 INSIDHERLAND presents a New Design - Pianist Console

EIDOLA: weiland Pianist, 1940, belongs to a series of 24 drawings created by Paul Klee in which the Swiss painter portrays the souls of musicians who, having lost their instruments, continue to play music using their own bodies. In Pianist, the black keys of the keyboard are shown as part of the body, leaving the white keys on invisibility.

20/11/2018 Natural materials and sophistication hold hands in the New Edition of the Niemeyer armchair

The Niemeyer armchair, one of InsidherLand's best sellers, has recently received a remake that evokes the sophistication of natural materials. Charming and delicate, the refined new edition gathers the beauty of the wool, emphasizing the modernist lines of the piece, and the sturdiness of the natural oak, bringing to mind a sense of nature and wonder.