TERRE D'ASPRES BY TERRE D'ORIA
Artisan manufacture in France of candles, perfumes and ceramics. The art of perfuming in French.
A luminous name Land of Oria was founded in 1993 by Jean Oria. Magic that intrigues and overturns like a tight thread between man and flowers. Both powerful and sweet, Terre d'Oria perfumes capture the scent of the most beautiful plants and diffuse their essences. Made in France, the brand is environmentally friendly. Our candles are based on vegetable soy wax, organic cotton wicks distill in your interior natural and precious smells.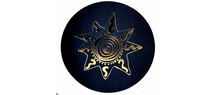 Add