VERO REATO - BETON DE CULTURE
Vero Reato sculpts grey matter. She shapes her minerally organic pieces in new generation concrete. Indoor - outdoor sculptures.
Vero Reato works a material that has become a real revolution in the field of construction : Ultra-High Performance Fiber-reinforced Concrete (UHPFC). Its flexibility for processing the UHP Concrete allows her to unleash a unique, original and unleashed creativity for realization of wall installations and sculptures. She sculpts this grey matter, observes and elaborates a sensitive and offbeat work where mineral and organic merge into multiple cells in a "CONCRETE CULTURE".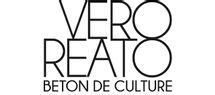 Add
Member of Ateliers d'Art de France