INDIGENOUS
The leading exporter of 100% tree-less handmade paper and paper-based products.
What began as a kitchen experiment with a blender and homemade paper 14 years ago, INDIGENOUS (formerly Cagayan de Oro Handmade Paper) has since tranformed into the leading exporter that it is today. From custom designed lighting for hospitality and projects, to decorative baskets and storage, all made from natural fiber, INDIGENOUS prides itself in being at the forefront of sustainable design. For M&O Digital, they are part of Bubble Living, a virtual showcase by Kindred Design Collective, organized by CITEM, the export promotions arm of the Philippine Department of Trade and Industry.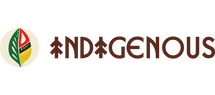 Add
News
30/10/2020 Business with Environmental Concern

To know more about INDIGENOUS, you can read more about us through this feature in kickstartmag.com. Please click the link to read about it: https://bit.ly/2Tzfcqd

03/09/2020 INDIGENOUS.PH - A Sustainable Packaging, Stationery and Home Accents Manufacturer now in MAISON & OBJET International Trade Fair

INDIGENOUS.PH is among the top manufacturers of the Philippines to showcase in Maison et Objet International Trade Fair. We offer products made from natural resources like Abaca fiber, pineapple leaves and wild grass, making these goods 100% tree-free. With the world just clamouring for more earth-friendly items, so, too, is the company more than ready to meet this demand.