SIKIGU
"SIKIGU" is a brand that proposes tools made from paper, "Shiki-gu ('Paper-Tools' in Japanese)"."Shiki-gu" considers paper as a partner of our daily lives, reframes its core values as "deliver, contain, install", and create a new daily necessity.
We are a brand that uses paper ware technology to create new daily necessaries. We create new uses and functions for paper through the processes of folding, die-cutting and printing. Osaka, where our base is located, is the only region in Japan where paper ware are registered as a regional industrial resource. It's a place where an extensive network has been built. Throughout our 100-year history, our craftsmen have responded to the needs of the times and our customers with a wealth of creativity and ingenuity. Our goal is to build a new consumer culture of paper for the next generation.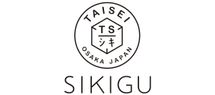 Add
Projects
News
20/01/2021 PULL BOX was introduced in "FIGARO japon".

SIKIGU's PULL BOX was introduced in the March issue of "madame FIGARO japon" published on January 19. It was featured in the "50 things that make the world a happier place" section of the magazine, on a page about brushing up your work environment.

14/12/2020 The website is now available in English and French!

<en> https://www.taisei-shiki.jp/?lang=en <fr> https://www.taisei-shiki.jp/?lang=fr

26/11/2020 There will be a POP UP event in December!

POP UP STORE will be held in December at the library facility "Nakanoshima Children's Book Forest" planned and designed by the architect Tadao Ando.