L'ANTIDOTE
Mood boosting plant based luxury candles from Provence.
L'Antidote was created in 2019 by cancer thriver Marie-Caroline Guérin. Eco-friendly scented candles hand poured in Provence. 100% soy wax, perfumes from Grasse, vegan). Spiritual antidotes. Supporting cancer research. Made in France. As seen in Le Bon Marché (Paris)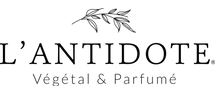 Add
Projects
News
02/03/2021 April 2021 - L'Antidote will be available at Le Bon Marché, Paris

It is with great pride that L'Antidote will count Le Bon Marché among its distributors from the end of April 2021.

02/03/2021 March 2021 - L'Antidote pour Baumaniere *****

Launch of a special collection of scented candles for the prestigious 5 * hotel, Baumanière in Les Baux de Provence.