WEMO
wemo -Wearable Memo - : Innovative and stylish solutions for relieving the pressure and stress to memorize. These amazingly handy note pads and arm bands that could be written and erased repeatedly, were originally designed and developed in Japan.
We have reinvented memo pads since 2017, based on the concept of "Take notes and keep notes, anytime, anywhere".With wearing "wemo", you can take notes,and erase by rubbing with fingers, erasers or alcohols. The original coating on the product allows it to write in permanent marker and erase it. In pursuit of "repeatable use," we have created a "non-disposable" product. Designed in Japan, "wemo" is smart and pratical, based on leading-edge of technologies of our unique surface coating.We are challenging to achieve both convenience and sustainability.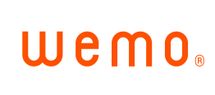 Add
News
13/01/2022 Let's check our Instagram out!

We are posting on Instagram in English with beautiful pictures about example of use products. Please check this out! @wemo_intl https://www.instagram.com/wemo_intl

16/12/2021 gift for myself and for our love ones.

"wemo" is a tool that has unique function. These luxury items are convenient and are suitable for gifts. Pad type for officeworkers, #Tag series for persons who stick to storage label, etc. Please take a look our showrooms!

05/11/2021 wemo's new products has arrived!

We are exhibiting our products at MOM again. In addition to the existing lineup,new innovative tag tools "#Tag series" and "ReTag by wemo" has arrived. Please take a look.