WEMO
wemo -Wearable Memo - : Innovative and stylish solutions for relieving the pressure and stress to memorize. These amazingly handy note pads and arm bands that could be written and erased repeatedly, were originally designed and developed in Japan.
We have reinvented memo pads since 2017, based on the concept of "Take notes and keep notes, anytime, anywhere". With wearing "wemo", you can take notes with a ballpoint pen and erase by rubbing with fingers, erasers or alcohols. "wemo" means "Wearable Memo", that can relieve the stress and pressure to memorize for everyone. Designed in Japan, "wemo" is smart and pratical, based on leading-edge of technologies of our unique surface coating.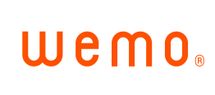 Add
News
02/03/2021 New wemo #tag series to reduce memory stress

In the real world as well as the web world, #tags make it easy to organize information. wemo #tag is a product designed to relieve the stress of such situations. wemo #tag can be written with a permanent marker and erased with an eraser or alcohol, and it can be rewritten many times. It also has a simple shape and good design.

20/01/2021 Prototype of Case type for iPhone 11 with special colors

Prototype of case type for iPhone 11 is not only special for its shape but also its colors, which has been inspired by famous Sakura (cherry blossoms) and Mt.Fuji in Japan. It also has wemo features, "take notes, keep notes, anytime, anywhere". We accept a request for color customization for all products.

16/12/2020 ID Card holder <wemo> has been launched

In collaboration with Kokuyo Co., Ltd. we have launched the "wemo ID Card Holder" on December 9, 2020 from the wemo series. wemo, with the mission of "reducing physical and mental stress on memory, is widely used to support the daily life with memory difficulties. This innovative product have developed with Kokuyo, which has many attractive stationery products under its brand.