VERSMISSEN
Versmissen is specialized in designing and developing complete interior collections. Furthermore, we gather unique interior pieces from all around the world. We operate worldwide and focus on the hospitality, retail and project market. Amongst our B
Versmissen is specialized in designing and developing complete interior collections. Furthermore, we gather unique interior pieces from all around the world. We operate worldwide and focus on the hospitality, retail and project market. Amongst our B-to-B clients are hotels, restaurants, interior shops, architects and stylists. Our interior design company has been evolving with the market for several decades. Ever since the start in 1970 our brand has been inspired by influences from all over the world. This global inspiration is translated into unique concepts.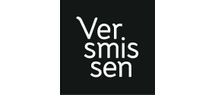 Add
Collections
News
07/01/2022 SAVAGE

Savage collection: Brutalism as inspiration. Casted metal and finished by hand. Craftsmanship at it's best. VIEW OUR BRANDBOOK FOR MORE INFO: https://www.versmissen.nl/i/en/content/register-brand-book-62.html

07/01/2022 ODE

ODE coffee table Back in the 1950s and 1960s Brutalism artists used simple, rigid, block-like motives to decorate panels, doors and walls. The Ode tabletop is a similar piece of art once you take a closer look. The patchwork is raw and harsh but at the same time aesthetic and refined. We gave the aluminium a bronze finish.

07/01/2022 SOSIS

Sosis Sit back and relax in the warm embrace of Sosis. The curvy back is cosily adorned with soft knitted upholstery. This chair combines a slender, simplistic design with maximum comfort. Sosis can be dressed in a selection of fabrics to match different interiors.