58 PRODUCTS - TASSEN
A complete, different and creative tableware range of products. Made in Germany, this hotel quality porcelain will delight you, adapt to your moods, and last for a long time : German quality and creativity!
WELCOME TO THE WORLD OF TASSEN! It all started with a passion for 3D animation. One Christmas FiftyEight 3D created a music video with two coffee mugs talking to each other. It was a greeting card to customers, friends and family. The clip was a big hit and someone in their office said, - Hey, why not do them for real? This is how FiftyEight Products was born. 58Products has partnered with one of the largest porcelain factories in Europe with advanced technical know-how.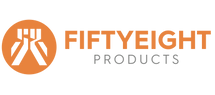 Add