MOONIE
MOONIE is an ultimate baby sleep aid that helps babies gently fall a sleep and calm down faster.
A collection of adorable plush toys with integrated sound & light module.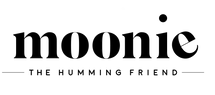 Add
News
09/03/2021 New range : The organic bears by Moonie

A new line of adorable bears made in organic cotton.