ABINGPLUS
"Premiere Japan" powered by ABINGPLUS presents new, stylish and modern items for gifts of Japanese brands ranging from tableware, kitchen utensiles & accessories, home textile, fashion accessories, to toothbrush "designed" and "made" in Japan.
Japanese brands we offer: - Kitchen utensiles and accessories ("Yoshikawa") - Funny socks (sushi, donuts … through "Sukeno-Ij Marshal") - "Heat and Cool Retaining" Desktop Pot Tank, Mug, Food pot, Bottle ("Mosh!") - Kids Toys : "Jabber Balls" ("Sankyo Toys") & lots of new features !!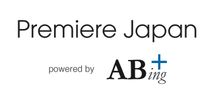 Add
Projects
News
28/03/2021 Made in Mt. Fuji

MACRW develops a business specializing in magnesium processing at the foot of Mt. Fuji. In order to connect the characteristics of magnesium to various problem solving and value creation, propose a new world of magnesium by utilizing our unique production technology. Magnesium is the lightest metal in practical use. Therefore it's expected to be used in various fields such as welfare equipement.