INTERIOR CHABAKO
Interior Chabako is a stunning piece of interior furnishing that is elevated into the realm of art, 100 percent handcrafted in Japan by seasoned artisans.
Upholstering Chabako, a box made from Japanese cedarwood, with fabrics rich in history and culture from around the globe makes "Interior Chabako" an excellent and functional home decor. A wide range of sizes allows it to serve as a chest, ottoman, bench stool, or even gift box. Handcrafted with a century-old technique by Japanese artisans, Chabako is a traditional storage box forged to protect its contents from degradation via humidity, insects, and oxidation. Interior Chabako is a beautiful way to preserve the cultural asset of Japan in a relevant form to be enjoyed in homes of today.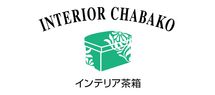 Add
News
25/11/2021 Chabako for RIEDEL Japan

The World's best handmade wine glasses are only fit to be stored and presented in the best quality Interior Chabako. Four sizes launched from RIEDEL Japan for its VIP customers. The fabric is Backhausen from Austria, the same country where RIEDEL has held its headquarters for 265 years. RDL-6 holds 6 glasses or 4 glasses+a decanter (flexible compartment), RDL-4 holds 4. GFC-L and S both hold 1.

07/11/2021 Exhibition at a VIP Customer Event at Hotel Okura Kobe

A closed Kobe Daimaru Department Store event. Sold collaboration items with the Hand-dyed Kyo-Yuzen Master, Hiroshi Fujii, a purveyor of Kimono to the Imperial Family of Japan. Those silk fabrics were designed and dyed for Chabako with the themes Zodiac and the Four seasons of Japan. Another bench size item using renowned French brand Charles Burger velvet was also displayed.

01/11/2021 Department Store Exhibition at Kobe Daimaru, Japan

We just successfully finished an exhibition at Daimaru Kobe Department Store from Oct 7 until 20th. The products sold were in a wide variety of sizes and styles. The second week had a store-wide theme, "THING GREEN," focused on eco-friendly and sustainable products, and Interior Chabako was proven to be quite relevant to this theme.