INTERIOR CHABAKO
Interior Chabako is a stunning piece of interior furnishing that is elevated into the realm of art, 100 percent handcrafted in Japan by seasoned artisans.
Upholstering Chabako, a box made from Japanese cedarwood, with fabrics rich in history and culture from around the globe makes "Interior Chabako" an excellent and functional home decor. A wide range of sizes allows it to serve as a chest, ottoman, bench stool, or even gift box. Handcrafted with a century-old technique by Japanese artisans, Chabako is a traditional storage box forged to protect its contents from degradation via humidity, insects, and oxidation. Interior Chabako is a beautiful way to preserve the cultural asset of Japan in a relevant form to be enjoyed in homes of today.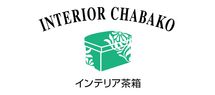 Add
News
20/09/2022 CHABAKO, maintenant disponible à Paris chez "Bows and Arrows".

Notre Chabako, dans sa forme originale en bois (c'est-à-dire non rembourré), est maintenant disponible à la vente chez "Bows and Arrows" à Paris. Leur site web contient une histoire détaillée sur le Chabako, de son histoire à sa fonctionnalité. https://www.bows-and-arrows.net/blog C'est le seul magasin en France où l'on peut voir et acheter l'authentique Chabako.

09/05/2022 Collaboration with LOFT "RANJI CHABAKO", at LOFT GINZA and LOFT SHIBUYA

Chabako box with RANJI labels launched at LOFT Shibuya and LOFT GINZA. Under LOFT's "LOFKOTO project" (focused on local Japanese product and sustainability), they picked out Chabako with traditional labels of RANJI in their TEA related project. Introduced as handcrafted multi functional/purpose sustainable container.

14/04/2022 Exhibition at Shizuoka ISETAN "Spring Collection- Interior Chabako"

Pop up event at Shizuoka Isetan. New Spring Collection. Shizuoka is the region where Chabako was born. With our beautiful spring collection, we made sure that we live up to that honour!