OPENGOODS
Our brand focus on original design and fabricate solid wood furniture with digitally method.We focus on parametric design + digitally fabrication ,we don't know if it is innovative method, but it is our way truly to do business .
We are young brand name with new concept to operate in china. Our mission is to become a exceptional designer's furniture creator and supplier for worldwide consumer . Our product focus on solid wood parametric style with sophisticated design and production by Robotic and CNC digital facilities in china . Our product inspired and create by variety designer including architect,industrial designer , artist etc. All we want to do , present the unique , quality elegant furniture product for you. Tout ce que nous avons à faire est de vous présenter des meubles uniques, de haute qualité et él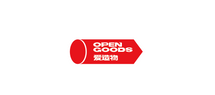 Add
News
01/03/2023 our cat cat present in SHENZHEN Architecture Biennale

Is it possible to integrate the lifestyle of cats and human use at the scale of a cattery? The study of non-equilateral polygons has given rise to the basic structure of this case: a reproducible unit, forming a cat community after rotating / stacking. It not only provides a cave-like shelter for stray cats to forage for food and shelter from the wind and rain, but also creates a playland.

30/11/2022 Art and furniture

we ,opengoods think furniture is not only a utensil but also art. we dedicate fabricate the art furniture through creativity and technology . we collaboration with a young chinese Illustrator to create the art Illustration to promote our idea.

28/11/2022 Robotic fabricate furnitures

We start our project with question ourself since almost 4 years ago. How do we design and fabricate furniture by solid wood digitally and create the new looking wood furniture. Finally we figure it out , set the tune that parametric style by digital equipment like robotic and CNC . So we begin R&D robotic producing solid wood furniture in china shenzhen .