LETTERBOX
LETTERBOX designer and distributor of French stationery and accessories.
Colourful, graphics and vintage universes and not to forget THE EIFFEL TOWER.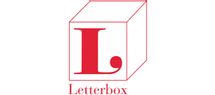 Add
Projects
News
05/07/2018 (Re) discover our Natural History notebooks Letterbox Paris creations.

Our famous vintage collection. Images from Museums collection founds printed on fine paper.

28/06/2018 Summer secret time

Summer is here, time to write all your summer nights secrets ! 🇫🇷

30/05/2018 Summer Cavallini tote bag collection

We are glad to announce that our beautiful summer tote bags collection has arrived.