I-TOTAL
I-TOTAL, Italian style.
Our brand I-TOTAL came from our experience in the gift market. The intention, with these brand, is to convey to users a fun and modern experience, through products that are always new, fresh, lively and innovative, with which users can express themselves originally! This brand embodies our commitment to developing easy-to-use gifts and gadgets, accessible to all and designed to meet the needs of a young dynamic and creative clientele.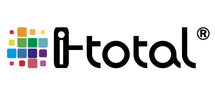 Add
News
10/05/2019 I-TOTAL Newest gadget collection: Total Moon

i-Total team over-achieved their target and we are proud to provide many new gadget designs during the fair. The highlight will be the new Total Moon collection, inspired in the 50-year-anniversary of moon landing, that includes USB flash drives, Power banks, Wireless chargers and more.