ICHENDORF MILANO L'ABITARE
ICHENDORF brand is a glassware design company.
In the name of an endless tradition, ICHENDORF brings to our homes all the magic of the most refined glass processing techniques. Designers and master-glassmakers' strict collaboration expresses the artisan care of the company. Clean shape and purity of material represent Ichendorf design and productive philosophy, which results in transparency without imperfections.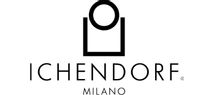 Add