LES JARDINS DE LA COMTESSE
Attending MAISON&OBJET
17-21 January 2020
COOK & SHARE Hall 3 — Stands B60 - C59
The largest collection of quality willow picnic baskets, backpacks and blankets with waterproof back. A new twist on table decor: a collection of melamine tableware looking like ceramics for outdoor.
LES JARDINS DE LA COMTESSE is specialized in quality willow baskets and hampers: baskets for 2, 4 and 6 persons. These baskets are modern or traditional and always very complete with an exclusive design. We have a full collection of cotton picnic blankets with a waterproof back that will also be a garden table decoration. We introduce a new collection of melamine tableware that combines beautiful designs and colors to create table settings that are different every time, blending tradition with a touch of exotic.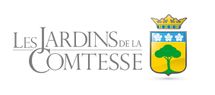 Add to selection
News
20/12/2017 MelArtmine collection : a new twist on table decor

MelARTmine is a brightly-coloured collection with a sparkling design for you to mix and match and create unique table settings both indoors as well as outdoors. It has been selected as a new trend ont the What's New" stand. The hammered appearance, thickness and soft feel that define this collection are what conveys the unrivalled quality of this virtually unbreakable tableware.