MICHAEL ARAM
Attending MAISON&OBJET
17-21 January 2020
UNIQUE & ECLECTIC SIGNATURE Hall 5A — Stands P2 - R1
Craft-based design inspired by Nature.
MICHAEL ARAM is an award-winning American artist who has dedicated his career to craft-based design. Trained as a painter, sculptor, and art historian, Michael has neatly applied his diverse background to the decorative arts. Lyrical and often witty, his work encompasses a wide range of media and reveals a rich and variant source of inspiration – nature, mythology, narrative storytelling, and purified form. Today, over 200 artisans work alongside Michael in his workshop where the same creative interaction between artist and artisan remains the source of every object that Michael makes.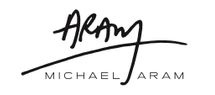 Add to selection
News
18/12/2019 MICHAEL ARAM INTRODUCES NEWEST COLLECTION, THORN

The Thorn Collection is inspired by the stem of a rose. Strikingly elegant, but treacherous to the touch, a rose thorn is symbolic of both passion and protection. As the pernicious thorns protect the delicate beauty of the bloom, we are reminded that everything beautiful, however determined, needs safeguarding.

18/12/2019 MICHAEL ARAM INTRODUCES NEWEST COLLECTION, CALLA LILY MIDNIGHT

The Calla Lily Midnight Collection is inspired by the beauty of the Calla Lily flower. The architectural, curving shape of the flower is strong, yet suggests innocence and purity. The motif is inspired by the wedding bouquet as seen in Michael Aram's mother's wedding picture.

18/12/2019 MICHAEL ARAM INTRODUCES NEWEST COLLECTION, IVY & OAK

The Ivy & Oak Collection is inspired by the picturesque hamlet built for Marie Antoinette at the palace of Versailles. The collection reflects the beauty of nature and the love of a country existence- or at least how the royal palace architects romanticized it at the whim of a young queen.