FERMOB
Present at Maison&Objet Fair
From 07-11 September 2023
TODAY
Hall 6 — Stands I16 - J15
As a manufacturer of colorful metal outdoor furniture, the French brand FERMOB has enjoyed incredible success for 30 years, all over the world... and then there was light!
In just a few short years, Fermob, a long-standing outdoor furniture brand, has grown to become a leading name in battery-powered, smart, portable lighting. The Fermob collections reflect the brand's positioning as a comprehensive layout specialist (for a happy garden, you'll need furniture, accessories... and lighting!) and are very much in tune with the times. Fermob offers a multitude of options (illuminated stools, plus portable, table, floor and wall lights) which, coupled with a wide range of accessories (stands, brackets, hanging straps and more), add up to a unique user experience.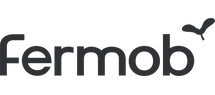 Add
News
09/02/2021 CONTRACT | FERMOB MOVES INTO THE OFFICE
09/02/2021 VOLKOMMENE HARMONIE AUF DEN TERRASSEN !

Fermob versteht sich als Gestalter Ihrer Außenbereiche und engagiert sich für Sie. Der beste Beweis sind die angebotenen Produkte und Dienstleistungen.

04/02/2021 Press kit RETAIL| New products for 2021

New products are available in the press kit !