OFFICINA NATURALIS
Herbarium in old frame, wunderkammer with gorgonians and shells, old photos in old frames. One-off creations and customized. Handmade in Italy.
Herbaria and Wunderkammer made entirely by hand in Turin, Italy. Each herbarium is unique and each essence creates its own painting. The inscriptions are handmade with a nib and Indian ink.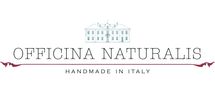 Add
News
31/08/2017 Wunderkammer with horny coral

One seems to feel the rustling and fragrance of marine breezes, observing the "Wunderkammer" by Officina Naturalis dedicated to the sea and its treasures. Framed in natural or lacquered wood, they are complemented by elegant captions, handwritten in natural ink, that exalt their uniqueness. Size: Big, 77 x 94 cm.

31/08/2017 Location interior with Officina Naturalis frames

Officina Naturalis frames provide charm with a refined and original flavour to their private homes, their coastal, mountain or country retreats, or even to other environments. Celebrating nature and its multi-faceted splendours, like in this restaurant in Manchester.

29/08/2017 Herbarium Sambucus Nigra

The handmade framed herbariums by Officina Naturalis are a veritable hymn lauding nature and its beauty, made using the herbs and flowers. The Sambucus Nigra has a frame in antique black wood that can be customized. Sizes: XXL, 64 x 77 cm.