RIO LINDO - THINGS THAT INSPIRE
Things that inspire made of natural wood.
We are a company developing creative design projects since 2009. We specialize in home decor, gifts products from natural wood, linen and always look for a deep idea. Gift or garment should amaze, inspire and to be long-lived, our clients are companies which are looking for high quality products and service culture. Our people are our treasure, through the working years we have gathered the best team of professionals. We are working with well-known and recognized artists and fashion designers in Lithuania.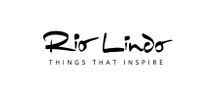 Add