VRANCKX - NATURE INSPIRED
VRANCKX - nature inspired.
VRANCKX is an import-export company specialised in artificial flowers, plants and fruits as well as Christmas trees and decorations. In addition to this large collection, VRANCKX also offers a wide range of accessories. VRANCKX strongest asset is to propose qualitative and nature-inspired artificial flowers and plants. Accross the world, VRANCKX is looking for the best articles, the nicest colours and top quality.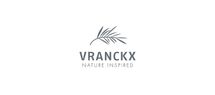 Add