APCOLLECTION
AP COLLECTION is about finding the match between design and the customers real inner value, uniqueness. We find today's design too much identical, driven towards mass production. Oscar Wilde would state "Be yourself cause everyone else is taken".
APcollection brought a new top-end exclusive art/design concept in the luxury market. APcollection started with a love story between A(lexis) & P(auline). Their long distance relationship pushed them to send to each other all types of teddy bears to fill in the lack of cuddles. Each creation is handmade limited. "We are giving each object its own emotion, name and design meaning that each piece will be unique. We strive to exceed all expectations creating the unexpected." AP products give you the opportunity to stand out from the crowd, for you to be unique.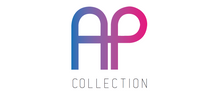 Add
News
26/01/2021 APcollection at MI CHALET

UNIQUE AMBIANCE IN THE ELEGANT MI CHALET. The modern and sustainable architecture combined with the high-quality interior design characterize the first-class atmosphere of this luxury chalet in Alta Badia.