AADYAM HANDWOVEN
Attending MAISON&OBJET
17-21 January 2020
UNIQUE & ECLECTIC Hall 5A — Stands Q154
AADYAM HANDWOVEN, an initiative by ADITYA BIRLA GROUP, attempts to be a part of the zeitgeist, the evolution and expression of Indian culture and art.
In doing so, it becomes a window to access and engage with the diverse Indian cultural landscape. AADYAM HANDWOVEN strives to preserve age-old weaving techniques that have seamlessly transcended generations of artisan families and help to promote them among the true connoisseurs of heritage.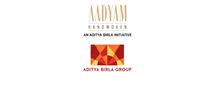 Add to selection
News
31/08/2018 Spring Summer 2019

For the Spring - Summer of 2019, Aadyam Handwoven brings to you a collection of Cushion covers, Curtains, Runners and Dhurries lovingly handcrafted by artisans in India. A wide range of ornate and geometric patterns in summer pastels, interpreted for a contemporary global context in the craft clusters of Bhuj, Pochampally and Benaras. Come visit us and witness this exquisite craftsmanship!