THE SILK ROAD COLLECTION
Present at Maison&Objet Fair
From 08-12 September 2022
Inspiring contemporary interiors by the beauty of imperfection and Asian timelessness.
THE SILK ROAD COLLECTION is wholesaler and product sourcing agent for Asian antiques and objets d'arts with worldwide delivery. We present Asian decorations, pottery and furniture that is selected personally by our staff for its aesthetic value and capacity to transform your interior. Additionally, we help our clients find unique objects and furniture for projects and ship directly from our office in Asia. Our items integrate effortlessly in any style of interior. The collection combines timelessness and simple elegance, and gives a feeling of luxury and worldliness.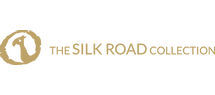 Add
News
03/09/2019 "Beyond Wabi Sabi" presentation

At The Silk Road Collection, we have taken the concept of wabi sabi a step further. Beyond the aesthetic pleasures of imperfection, we find a spiritual longing in the home for intimacy and serenity.

21/01/2019 Maison et Objet January 2019

During M&O19 we will present our newest collection of antique pottery and decorations from China and Japan, and our new 'Bashō collection' of pillows designed with vintage textiles. Both old and new objects are inspired by the ancient philosophy of 'wabi-sabi' which defines beauty by the imperfections found in nature, during life and through time.

16/01/2018 The Silk Road Collection presents inspiring contemporary interiors by the beauty of imperfection & Asian timelessness.

New Asian Style is a combination of stark contemporary design with Asian antiques or objects inspired by ancient Asian design principles. This juxtaposition creates a unique visual contrast between the spiritual qualities of Asian design and idealised Western aesthetics, and adds a personal touch to any interior by bringing the history of the East in a contemporary setting.