MATHY BY BOLS
An eco-friendly combination of unique style and high quality, our furniture is made by expert craftsmen working hand in hand with passionate designers.
Belgian furniture manufacturer. Babies and children's rooms. Exclusive products and finishing. Subcontracting, small and medium-sized series. "PEFC" certification, ecological finishes, eco-design.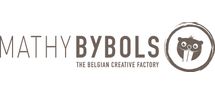 Add
Projects
News
18/01/2021 New product Asymetry - evolving co-sleeper

We offer you an evolving co-sleeping cradle that will accompany you from birth. A co-sleeping bed is generally used for up to 6 months, but we have designed our co-sleeping cradle to have an even longer lifespan since it can be used either as an office or as a bench.

18/01/2021 Winner of the "Archiproduct Design Awards" in the furniture category - November 2020

Our evolving Asymetry collection, designed by Manon Alves, won the Archiproduct Design Awards 2020 in the furniture category.

25/08/2020 LAUREATE FOR THE PRICE BEST OF BELGIUM AT THE BRUSSELS FURNITURE FAIR - November 2019

The Best of Belgium prize rewards the best Belgian product / collection. Mathy by Bols was awarded this prize with the Asymetry collection designed by Manon Alves.